20-Jul-2020
Welded Structure
Delivering to Framatome stainless steel filtration grids for nuclear power plant
July 2020. CNIM Industrial Systems China delivered to Framatome 3 filtration grids, also called "trash racks", measuring 2.9 m long and 2.7 m wide This equipment is intended to remove debris in the secondary circuit of the UK Hinkley Point C nuclear power plant.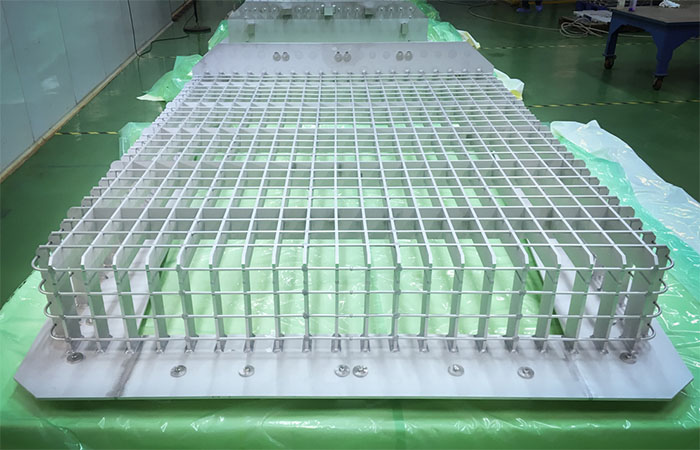 Stainless steel filtration grid for nuclear power plant © CNIM China
Meeting the very strict quality criteria of the nuclear sector, this equipment gave full satisfaction to the Framatome's inspectors who were present in our workshops, closely monitoring the project.
"Manufactured in stainless steel with very tight tolerances, requiring precision welding expertise and delivered within very short deadlines, these filtration grids are not the first reference for CNIM Industrial Systems China in terms of equipment for the nuclear sector." specifie Raphaël Pellerin, Director of Operations at CNIM Industrial Systems China."Indeed, our company has already carried out challenging projects such as Taishan EPR's spent fuel cask transfer facility or a production line of tubes for nuclear power plants for Valinox plant."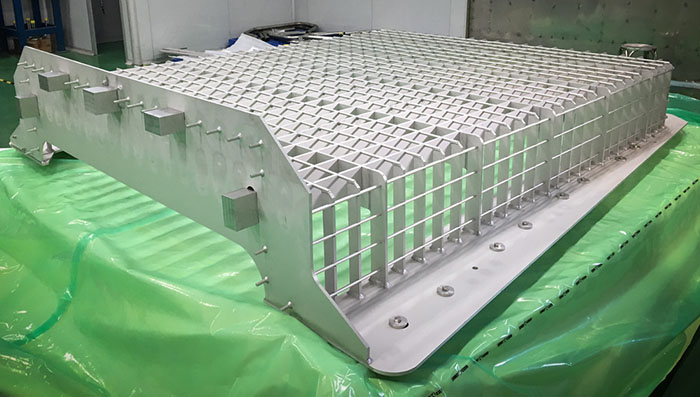 CNIM Industrial Systems China works in synergy with the French teams of Bertin, a subsidiary of the CNIM Group, which exercises project management over the filtration grids contract.
Equipment for the nuclear power plant of Hinkley Point (UK) © CNIM China